Looking for delicious sides to serve at your holiday dinner? These 28 Easy Easter Side Dish Recipes are the perfect addition to your holiday ham.
This post may contain affiliate links. You can read my full disclosure here.
Love printables? Sign up here to access my free resource library that has meal planning printables such as shopping lists and favorite meal worksheets.
Yesterday, I noticed buds on the trees, which means spring is finally on its way and I couldn't be happier. I can't wait to see the sunny days with the flowers in bloom again. It's been a long, cold winter so spring will be a welcome sight.
With spring just around the corner, it also means that Easter will be here before we know it, so it's time to start thinking about what to make for Easter dinner. I've always loved Easter, celebrating with family and enjoying delicious food.
My go-to side dishes for Easter have always been our favorite macaroni and cheese recipe(The Chunky Chef), sweet potatoes, baked beans, and deviled eggs. Along, with this delicious ham recipe (Spend with Pennies), I've always been perfectly happy with our holiday menu.
However, this year I thought it would be fun to try some new Easter side dish recipes. So, I have gathered some of the best sides to make for Easter, including salads, and classic potato and vegetable recipes to not only get inspiration for my Easter menu but to share with you in case you are also looking to try something new this year.
Looking for ways to use up that leftover holiday ham?
28 Easy Easter Side Dish Recipes
Salad Recipes for Easter Dinner
These delicious springtime salad recipes are the perfect sides for celebrating Easter.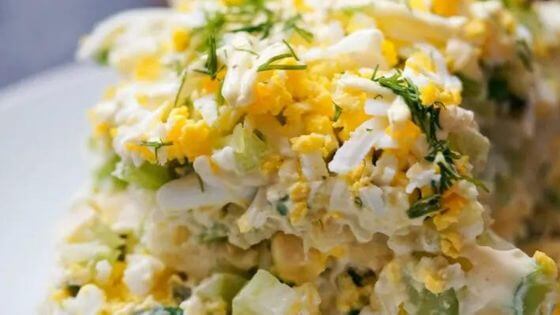 Potato and Egg Salad- Healthy Taste of Life
In this Potato and egg salad, you'll find the classic ingredients of a potato salad deliciously layered and accompanied by a mayo-based dressing between layers.
Bacon Cheddar Ranch Potato Salad– When Is Dinner?
This Potato Salad is almost ALWAYS on the Easter menu. It's easy to make and packed with flavor.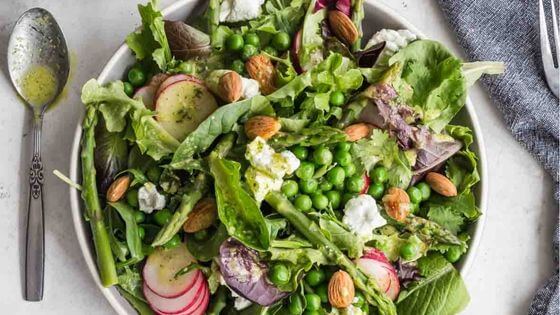 Spring Salad with Asparagus and Peas- Crumb Top Baking
Spring Salad with Asparagus and Peas is made with fresh and crisp spring vegetables and tossed with a fragrant lemon thyme vinaigrette. It's the perfect side dish for a springtime brunch or Easter dinner!
Broccoli Salad with Cranberries-Healthy Foodie Girl
This broccoli salad is crunchy and fresh. It is packed with delicious flavors of cranberries, sunflower seeds, and a creamy dressing.
Shaved Brussel Sprout Salad– The Clean Eating Couple
This Shaved Brussels Sprout Salad Recipe is a delicious healthy side dish. It goes great with any meal.
Ambrosia Salad– Fat Dad Foodie
This ambrosia salad is a must for the Easter menu. It's packed with delicious ingredients like mandarin orange sections, crushed pineapple, miniature marshmallows, and flaked coconut.
Easy Grape Salad Recipe– I Heart Eating
This easy grape salad recipe combines fresh grapes, a sweet cream cheese mixture, and crunchy pecans in one delicious creamy fruit salad that's always a crowd-pleaser!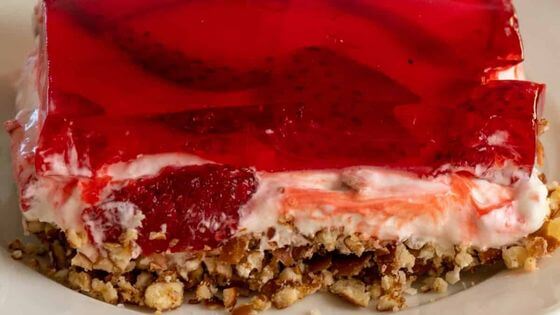 Strawberry Pretzel Salad– The Cooking Du
Is there anything more nostalgic than Strawberry Pretzel Salad? This unique jello salad has a sweet and salty flavor that is loved by all. Serve it at your next holiday party or when you need a fun, easy and delicious dessert!
You May Like:
Easter Vegetable Side Dishes
These delicious classic vegetable side dishes would be the perfect addition to any holiday meal.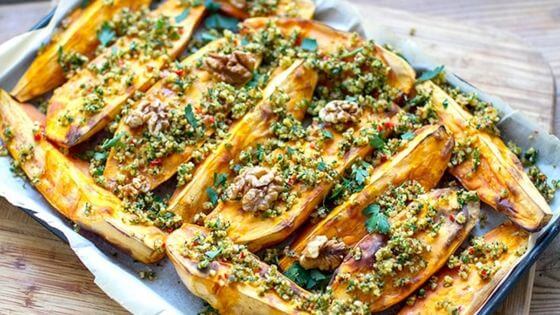 Roasted Sweet Potatoes with Walnut Parsley and Garlic- Cooked and Loved
Perfect for entertaining and feeding a crowd, these sensational roasted sweet potatoes are topped with zesty crumbs of walnuts, parsley, garlic, and a touch of chili.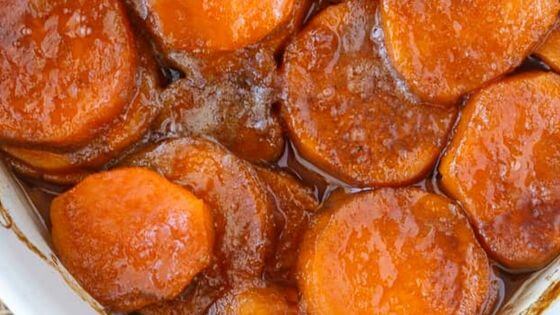 Candied Sweet Potatoes-Simply Stacie
An easy side dish recipe that tastes like a dessert. Tender sweet potato rounds are covered in a rich, buttery glaze.
Garlic Herb Mashed Potatoes– Cinnamon and Sage Co.
Smooth and creamy Garlic Herb Mashed Potatoes are so full of buttery goodness, you won't want to make any other kind of mashed potatoes again! Made with hearty russet potatoes, lots of butter, and so many different kinds of seasonings, Garlic Herb Mashed Potatoes are loaded with flavor.
Loaded Mashed Potatoes– Chef Savvy
This Loaded Mashed Potato recipe features creamy mashed potatoes topped with crunchy bacon, melty cheddar cheese, and fresh parsley. Everything you love about a baked potato but in casserole form!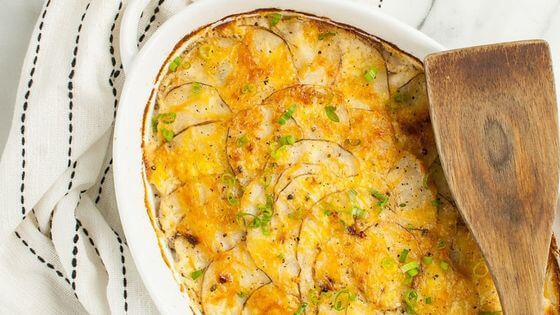 Gouda Cheddar Parmesan Scalloped Potatoes -XOXO Bella
These Gouda cheddar parmesan scalloped potatoes are the perfect comfort food and side dish, made with smoked Gouda, white cheddar, and parmesan cheese for a delicious au gratin dish.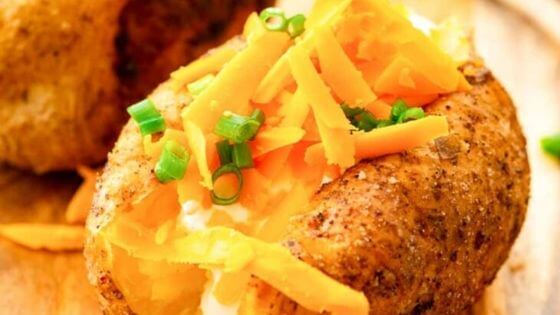 Baked Potatoes– Julie's Eats and Treats
Baked Potato is a simple side dish that everyone loves and wants to master! The salty, crispy skin on the outside and light and fluffy on the inside is what the perfect baked potatoes are made of.
Garlic Butter Green Beans– Dishes with Dad
This quick and easy side dish features green beans sautéed in garlic butter for a delicious addition to almost any meal!
Crack Green Beans– Bless This Meal
Crack green beans are rich and incredibly addicting. They're cooked in a sweet and savory sauce with brown sugar and crispy bacon.
Cheesy Puff Pastry Wrapped Asparagus– Blackberry Babe
This Cheesy Puff Pastry Wrapped Asparagus is a wonderful side dish or great appetizer! This tasty recipe uses just 6 ingredients, including fresh asparagus.
Roasted Carrots and Asparagus– Peel with Zeal
This roasted carrots and asparagus recipe is an easy side dish to take you from winter to spring. Perfect for dinner, lunch, or even a light dinner party.
Roasted Carrots with Candied Pecans and Goat Cheese- Inspired by Charm
These Roasted Carrots with Candied Pecan and Goat Cheese are a delicious and flavorful side dish for any holiday meal.
Candied Carrots– Dancing Through the Rain
These Candied Carrots are one of the easiest recipes to make! A sweet and savory dish with only 3 ingredients, this is the perfect side dish for Easter!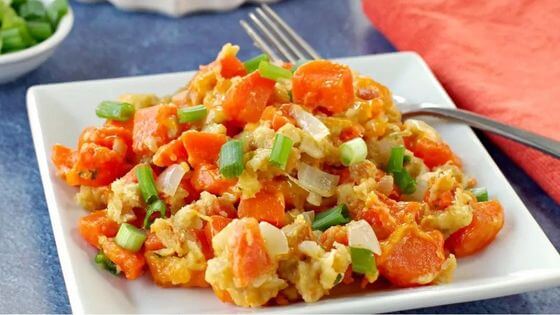 Carrot Casserole- Food Meanderings
This delicious Carrot Casserole is really 2 dishes in one! It combines carrots and stuffing for a simple, quick, unique side dish. It's the perfect side for Easter dinner or any holiday dinner.
Honey Glazed Carrots– The Forked Spoon
Honey Glazed Carrots are the perfect holiday and dinnertime side dish. Super easy to make and incredibly delicious, they're a perfect combination of sweet and savory and made with a handful of simple ingredients.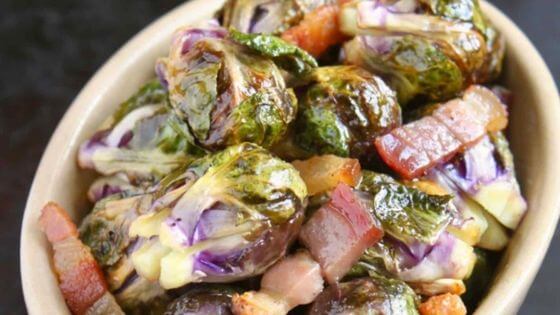 Brussels Sprouts with Pancetta– Christina's Cucina
The easiest Brussels sprouts recipe is also the most delicious, and oh, so easy to make!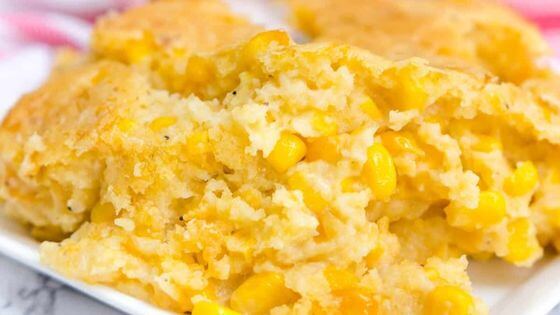 Corn Casserole-Fantabulosity
This corn casserole is so simple and uses just a few ingredients! A recipe that has become an Easter staple.
More Easter Side Dish Recipes to Try
We can't forget about the rolls. From adorable bunny rolls to hot cross buns, these delicious sides are a must for Easter.
Bunny Rolls-Amanda's Cookin'
Bunny rolls baked to a golden brown and enjoyed warm and steamy with a pat of butter. Can you think of a cuter recipe to incorporate into your Easter dinner?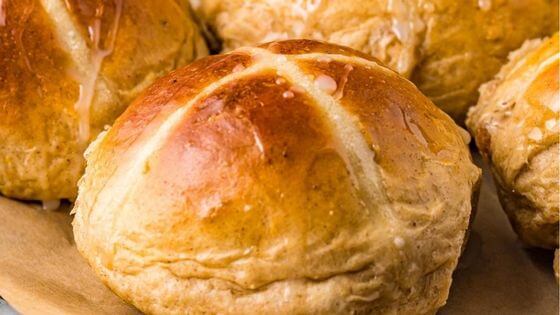 Hot Cross Buns– Princess Pinky Girl
This easy-to-make homemade Hot Cross Buns recipe has simple steps to proof your dough, pipe the crosses, bake the bread, and top them with a sweet, sticky glaze. These fluffy rolls are filled with warm spices and studded with raisins–delicious!
Air Fryer Easter Side Dishes
I love my air fryer, so I couldn't help adding in a few air fryer side dish recipes that would be perfect for your holiday meal.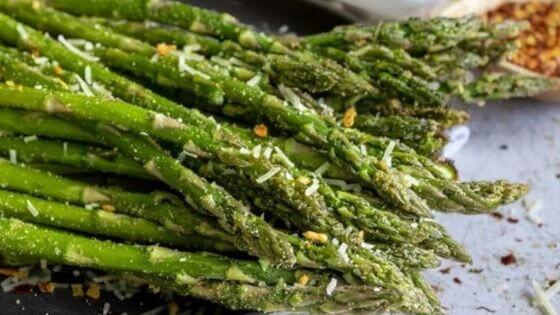 Air Fryer Asparagus– Simply Scrumptious
This Air Fryer Asparagus is slightly crisp on the outside and tender (but never mushy) on the inside, making it the perfect texture. It's seasoned to perfection and full of flavor.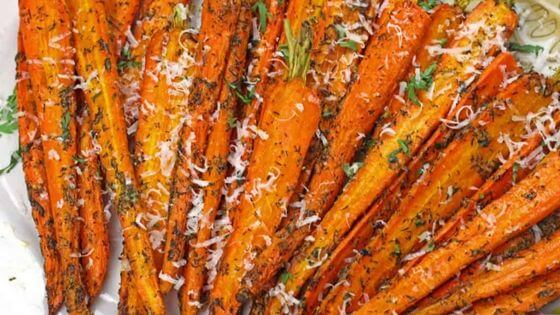 Air Fryer Carrots with Parmesan and Dill– A Grateful Meal
The Air Fryer Carrots are perfectly roasted in the air fryer and seasoned with parmesan cheese and fresh dill for added flavor.
You May Like:
Don't forget to sign up for my Free Resource Library to grab my meal-planning printables. You will also get access to lots more printables all completely free for you to print out and enjoy!
Follow me on Pinterest for more recipes and meal-planning inspiration