Need some ideas for a quick late-night snack? Try these 18 Quick and easy Air Fryer Appetizer Recipes to satisfy that late-night craving.
This post may contain affiliate links. You can read my full disclosure here.
Love printables? Sign up here to access my free resource library that has meal planning printables such as shopping lists and favorite meal worksheets.
If you have been reading Budgeting for Bliss for any length of time, you will know that I am a little bit obsessed with my air fryer. In the last year or so, I've had so much fun finding and trying new recipes and learning tips and tricks to get the most out of it.
When I received my air fryer for Christmas a couple of years ago, I had no idea the types of food I could cook in it. Honestly, at the time I assumed that it would only be used for cooking frozen french fries and chicken nuggets. Boy, was I wrong!
I have not only been able to enjoy the convenience of cooking traditionally "fried" foods with less fat but I've also loved cooking healthy recipes, breakfast options, side dishes, and desserts (especially these chocolate chip cookies)in the air fryer.
Recently, I started looking for homemade appetizers I can make for quick and easy snacks to enjoy during the holidays, on game day, or for that late-night snack craving. These 18 addicting air fryer appetizers include recipes such as chicken wings, fried pickles, stuffed mushrooms, and nachos.
This is the air fryer that I have and I love it. It's not only budget-friendly but it's the perfect size for my family of four.
Looking for ways to get the most out of your new air fryer?

18 Quick Air Fryer Appetizer Recipes
Air Fryer Bacon-Wrapped Stuffed Jalapenos with Cream Cheese– Everyday Family Cooking
Air Fryer Buffalo Chicken Tenders– The Creative Bite
Air Fryer Chicken Wings-Natasha's Kitchen
Air Fryer Onion Rings– Plated Cravings
Air Fryer Loaded Fries With Bacon, Cheddar, and Ranch– Fork to Spoon
Air Fryer Shrimp– Crunchy Creamy Sweet
Air Fryer Crab Rangoon– Sparkles to Sprinkles
Air Fryer BBQ Meatballs-Stay Snatched
Air Fryer Mozzarella Sticks– Show Me The Yummy
Air Fryer Fried Pickles– Adventures of a Nurse
Air Fryer Stuffed Mushrooms– Air Fryer Fanatics
Air Fryer Toasted Ravioli- An Affair From the Heart
Air Fryer Chicken Quesadilla– Plum Crazy About Coupons
Air Fryer Taquitos– Entertaining With Betty
Air Fryer Nachos– Skinny Comfort
Air Fryer Pigs in a Blanket– The Typical Mom
Air Fryer Ham and Cheese Hot Pockets– Hip2Save
Air Fryer French Bread Pizza– Sustainable Cooks
One of my family's favorite appetizers to cook in the air fryer is without a doubt these air fryer pepperoni pizza egg rolls. They are crispy on the outside and loaded with savory pizza sauce, pepperoni and gooey, stringy mozzarella cheese.
Looking for more air fryer recipes for beginners?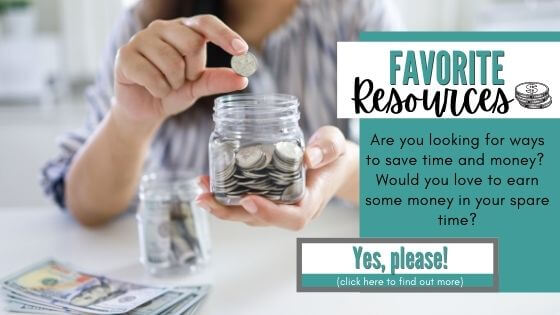 Don't forget to sign up for my Free Resource Library where you can find meal planning, shopping list printables, and more.
Follow me on Pinterest for more air fryer recipe ideas.