Are you looking for inexpensive date night ideas for Valentine's day, an anniversary, or just a weekly date night? If you're trying to save money then check out these 52 date night ideas on a budget that are romantic, fun, and won't break the bank.
This post may contain affiliate links. You can read my full disclosure here.
Valentine's day is the perfect opportunity to show our partner how much we love and appreciate them. But, expensive jewelry, a bouquet of flowers, and a fancy dinner aren't really necessary, especially if you are on a budget and trying to save money.
You can make date night more special just by celebrating your love for one another in different ways such as going on a hike, getting an ice cream cone, or cooking a special meal together all without wreaking havoc on your budget.
Simply spending time together is crucial for any relationship. It helps to keep the romance alive. This is especially important for parents as we get so caught up in the day to day routines that sometimes we begin to take our partner for granted.
By setting aside time for date nights throughout the year as well as on the special holidays, will not only help open the lines of communication but ultimately strengthen the relationship.
If you are looking for ways to make date night work weekly or monthly for you and your partner, then these helpful tips may be just what you need to start celebrating your love all year long while still saving money.
Helpful tips for making the most out of your date night
Set a budget
Make sure to set a budget. Determine how much you want to spend each date night. If you are on a tight budget, look for activities you can do that are free.
Eat at home first
If your date night doesn't involve food, try and eat at home first that way you are not stopping off somewhere before or after the date and spending more money.
Go out during the week
It may be helpful to avoid weekends if you are heading out to a restaurant or activity as prices usually increase.
Related:18 Best Ways to Eat Out on a Budget
Check Groupon for deals
If you want to save a little more money check out sites like Groupon that offer deals for activities and restaurants.
Make it fun
Since I have included 52 ideas, you can challenge yourself to try to complete one date night idea each week for the entire year.
You can also purchase a deck of playing cards at the dollar store, and write a date night idea on each card. Take turns each week picking a card from the deck to decide what you will be doing that week.
Commit
Whether you are a new couple or a couple that has been married for many years. It helps to pick a day of the week that will work for you both so that there isn't someone canceling at the last minute.
Whether it's a weekly date night or an anniversary, hopefully, this list of 52 cheap and free ideas will inspire you to add a little romance and fun to your date night without ruining your budget.
52 Best Date Night Ideas on a Budget
1. Cook a meal together
Spend the evening, preparing and cooking dinner together.
Don't know what to make? Check out these 85 Budget-Friendly Meal Ideas.
2. Go on a picnic
Gather your favorite picnic foods, pack them up, and then head to the park or the lake to enjoy the scenery, the food, and the company.
Is it cold and snowy outside?
Have an indoor picnic. Spread a blanket on the floor, get some of your favorite snacks, and listen to music, a podcast, or an audiobook. Then, just sit back and relax.
3. Take a walk
Take a walk around your neighborhood or visit a nearby walking trail to enjoy nature.
4. Movie night
Take turns choosing a new movie to watch, grab some popcorn, and your favorite snacks, and cuddle up on the couch.
5. Stargaze
Grab a blanket and head outside or drive to a romantic spot so you can gaze at the stars.
6. Play board games
Dust off those board games and compete against each other in a board game night.
7. Karaoke
Do you love to sing? Hook up that karaoke machine and sing your heart out. No, machine? No problem. Check out YouTube, they have a lot of karaoke channels.
8. Recreate your first date
Do you have a special restaurant you visited on your first date? If it's not in your budget to return, you can recreate the meal at home. Search up copycat recipes online to see if you can find a similar recipe to make yourself.
9. Get an activity book
Pick up this Big Activity Book for Couples and get to know your partner better through trivia, quizzes, and activities.
10. Put together a puzzle
Find a puzzle that you both would enjoy working on together. This would be the perfect Valentine's Day puzzle.
11. Go to the park
Take a stroll around the park, feed the ducks, or just enjoy the sights and each other's company.
Don't let cold weather stop you, find a nearby hill, grab a sled and go sledding.
12. Bake a dessert together
Spend the evening baking up a new dessert. Check out my Pinterest board for some of the best dessert recipes.
If you are looking for something simple to make, try some of these delicious chocolate chip cookies or chocolate peanut butter chip cookies.
Do you have an Instant Pot? This Instant Pot New York Cheesecake from This Old Gal is one of my favorite desserts and it's so easy to make.
13. Go on a hike
Pull out your hiking boots and spend the day enjoying nature.
14. Watch the sunrise.
Take a drive, grab some coffee, and try to catch the sunrise.
15. Have a trivia night
Do you love trivia? You can have a trivia night. Download a trivia app on your phone or pick up an inexpensive trivia game. The television show Friend's is our favorite so we love playing this trivia game.
16. Go out to breakfast
Breakfast is usually the least expensive meal if you are feeling the urge to go out to eat.
17. Get appetizers
Would you love to try a new restaurant in town but don't have the fund for a big meal? Check out their specials during happy hour or just order some appetizers to share.
Better yet, if you have an air fryer you can save even more money by making delicious and easy appetizers at home. Try these 18 Quick Air Fryer Appetizer Recipes.
18. Play cards
Pull out those playing cards and challenge your date to a friendly game of Rummy or Uno.
19. Have a movie marathon
Make an afternoon of it and have a movie marathon.
20. Visit a local bakery
Enjoy a sweet treat together.
21. Grocery shop together
This is what my husband and I would do when our children were small. Just spending time together was the goal even if it was just grocery shopping.
22. Read a book
Do you both enjoy reading? Cuddle up on the sofa and take turns reading a classic together.
23. Eat breakfast in bed
Have you or your partner make a special breakfast and enjoy some breakfast in bed.
24. Free events in your area
Check the events calendar in your area to find free activities and events that are going on near you.

25. Get coffee
Visit your local coffee shop and grab your favorite beverage. But, instead of taking it to go, relax, talk, and enjoy each other's company.
26. DIY project together
Have you been wanting to update something in your home or just have an idea for a project you would like to complete? Nothing brings couples together like a DIY project.
Love decorating your home on a budget? Me too! Check out how we transformed our kitchen for less than $100.
27. Theme dinner/movie night
Make dinner and a movie more fun by combining your favorite flick with a meal that goes with it.
28. Order takeout and have an indoor picnic
Call for takeout but make it more interesting with an indoor picnic.
29. Get dessert at your favorite restaurant
On a budget and can't afford dinner at your favorite restaurant? You could just order dessert and still be able to enjoy your special place.
If going out for dessert is still not in the budget and you have an air fryer, you can try these 16 Easy and Delicious Air Fryer Dessert Recipes.
No air fryer? No problem.
Grab some strawberries and melt some chocolate in the microwave for some easy chocolate-covered strawberries.
30. Visit your local home improvement store
This might not sound very romantic but dreaming of your next home project can be a fun way to spend your next date night.
31. Get ice cream or hot cocoa
A perfect date night can be as simple as an ice cream cone and an evening walk around the block. If it's too cold for ice cream, get some hot cocoa instead.
32. Take an online class
Try learning a new skill with your partner by signing up for sites like Udemy. They usually offer some free online classes like cooking, fitness, and arts and crafts.
33. Go window shopping
Just because shopping may not be in the budget doesn't mean you can't look and spend some time thinking about what you would like to get in the future.
34. Play video games
Battle it out in a game of Mario Party or Mario Kart.
35. Have a spa night
Light some candles and take turns giving each other massages.
36. Go camping (inside or out)
Pack a tent and some sleeping bags and go camping. If it's too cold outside, set up your sleeping bags inside and cuddle up.
37. Watch the sunset
This is one of my favorite date night ideas. Head to a scenic area nearby with a few snacks and enjoy the beauty of the sun as it sets in the sky.
38. Have a barbecue
Pull out the grill and have a barbecue.
39. Take a relationship quiz
It's always fun learning more about your partner. Take a relationship quiz to find out how much you know about each other.
40. Head out to the backyard
Head to the backyard or a park and play a fun game of frisbee. If it's snowing take advantage of the weather and head outside.
Make a snowman, have a snowball fight, or make snow angels.
41. Make a craft
You can spend some time making a craft together. Find some old scrap boards and make a homemade wooden sign or put together a scrapbook of all your favorite pictures of the two of you.
42. Paint together
You can pick up some blank canvases from the Dollar Store and an inexpensive acrylic paint set. YouTube has some great tutorials to get you started.
43. Watch a comedy special
Turn on Netflix, grab some popcorn, and turn on a comedy special.
44. Take a road trip
Be spontaneous and take a road trip to take in the sights of the open road.
45. Make s' mores
If you have a fire pit or even a grill, pull out those graham crackers, marshmallows, and chocolate bars and roast some s' mores.
Too cold to grill outside? Use your microwave instead. Simply add a marshmallow to half of a graham cracker, microwave for 10-20 seconds, and then top with a piece of chocolate and the other half of the graham cracker.
46. Binge-watch a television show
Sit down and binge-watch a television show you've been wanting to watch.
47. Learn a new dance
Ask Alexa to play your favorite slow song for you and your partner to dance to. You can also try learning a new dance on YouTube.
48. Color together
Spend a stress-free and relaxing night at home together with an adult coloring book.
49. Browse a bookstore
Spend some time browsing at a bookstore.
50. Make a bucket list
Sit down and make a list of the places you would like to visit and the things that you want to do together.
51. Fondue night
Make it a fun fondue night. Pick up some fruit and bread to dip into melted chocolate and cheese.
52. Pizza and wine
Order pizza from your favorite pizza place or better yet you can make a homemade pizza together. Enjoy it with a bottle of wine and some good conversation
As you can see, there are many low-cost ways to enjoy a date night. It doesn't matter if you have been together for 20 years, 20 months, or 20 days, date nights are necessary for a healthy relationship.
Ultimately, what matters most is the time you spend together and not the amount of money you spend.
Stuck at home and looking for more date night ideas?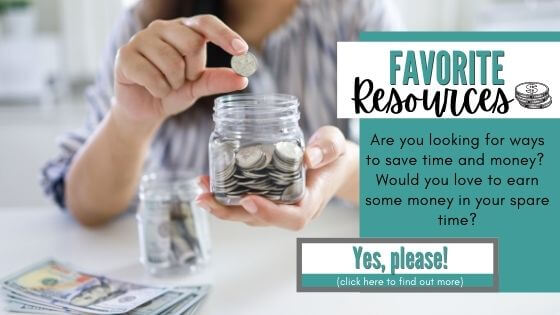 Love free printables? Sign up for my FREE RESOURCE LIBRARY that's packed full of printables all free for you to enjoy!
Follow me on Pinterest, where you will find more inspiration about living well and having fun on a budget.